Personalised Heinz® [SERIOUSLY] GOOD™ Original Mayonnaise 500mL - Christmas Edition!
Create a [Seriously] good Christmas gift for a massive mayo lover with our Heinz [Seriously] Good Mayonnaise in a 500mL bottle.

Your label will appear exactly as inputted  & no editing following your order being placed is possible, so please check your preview carefully. 
NO APOSTROPHE'S OR PLURALS WILL BE ADDED BY US, THESE NEED TO BE INPUTTED AT THE PREVIEW STAGE. 
Printing emojis unfortunately is not possible, so please do not include these.
Please allow at least 5 business days for dispatch, followed by standard postage timeframes to your delivery address.
Description
Perfect as a dip for fried food like chicken nuggets, chips and onion rings, no other tomato ketchup tastes quite like it. Made with no preservatives, Heinz® Tomato Ketchup is the perfect combo of sweet and tangy, which also makes it delicious on homemade burgers and meat pies. Packed in a squeezy bottle, you can easily drizzle as much as you want on your meals and snacks.
Ingredients
Concentrated Tomatoes (Contains 147g of Tomatoes per 100mL), Sugar, Salt, Concentrated White Vinegar, Natural Flavours, Food Acid (Citric Acid). Contains 77% Concentrated Tomatoes.
Number of Uses
Storage Instructions
Refrigerate after opening
Country of Origin
Made in New Zealand from imported and local ingredients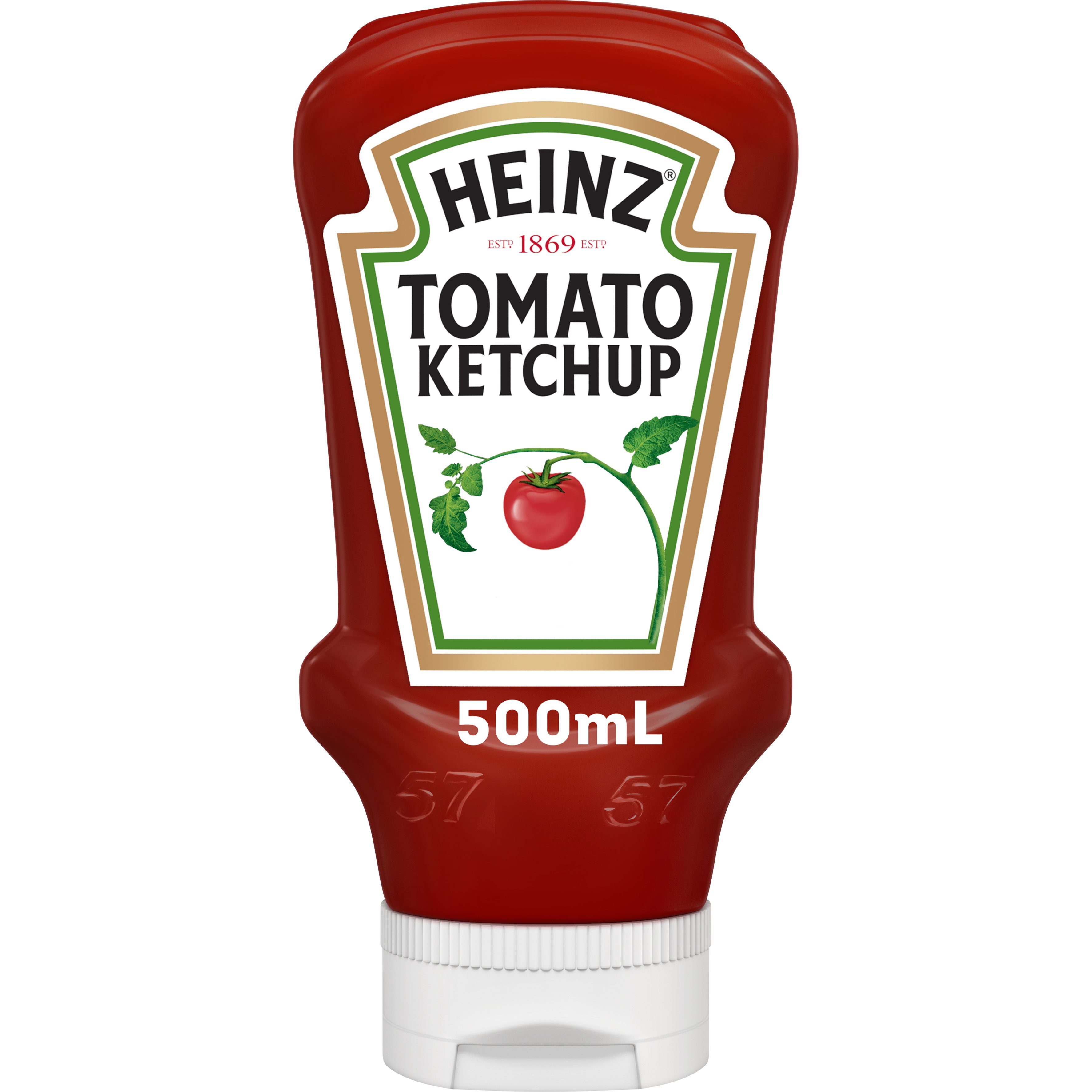 Nutrition
Servings per package: Approx. 33
Serving size: 15mL